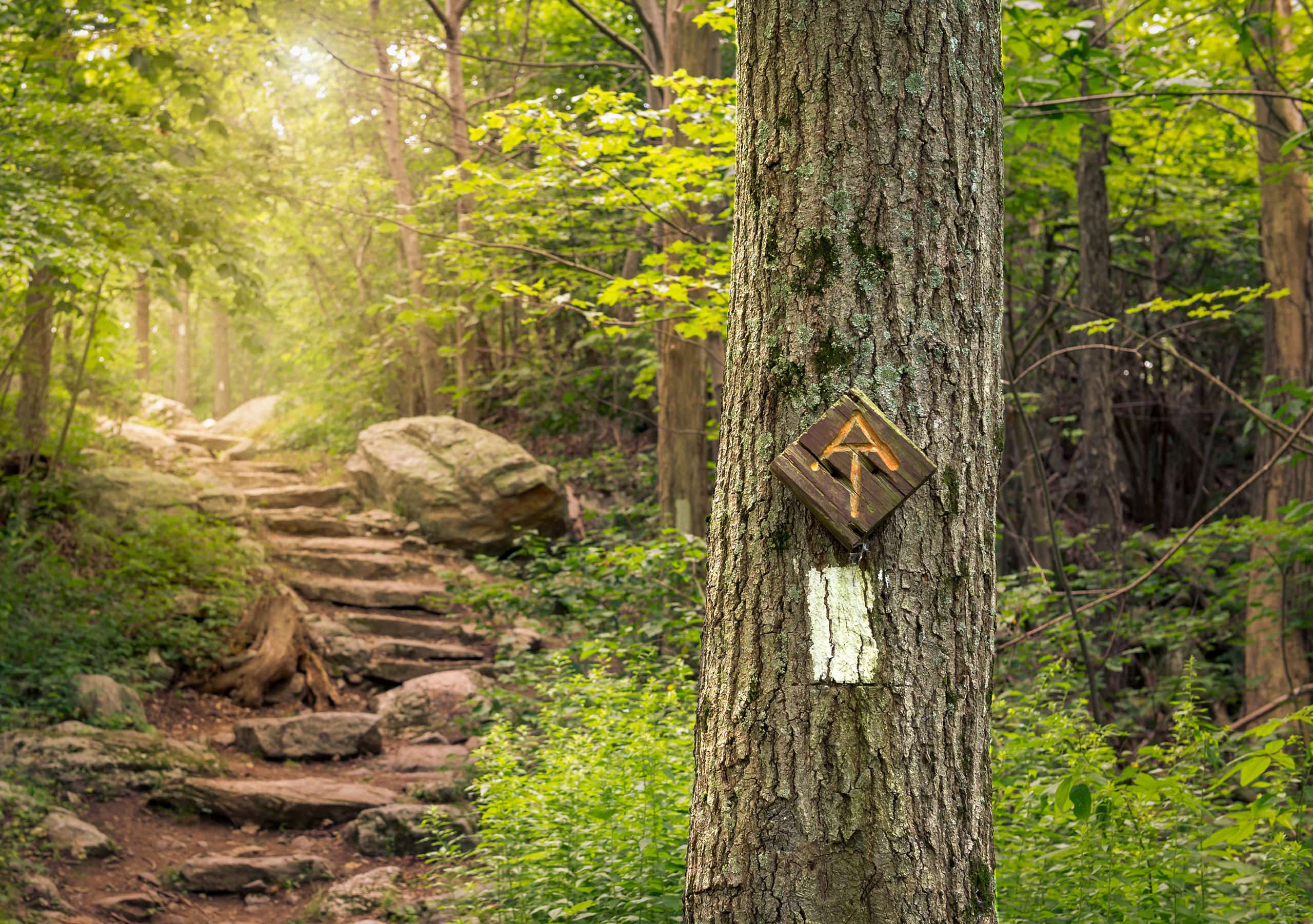 Who Maintains the Appalachian Trail?
The 2,193 miles of the Appalachian Trail are maintained by 30 volunteer clubs, 14 state DNRs, and the National Park Service.
The Mountain Club of Maryland is one of the 30 maintaining clubs. Our sections are in Maryland and Pennsylvania.
MCM work trips are included on the hike schedule and on listserv announcements. No experience necessary! We have experienced teams who lead the way.
The Appalachian Trail stretches from Springer Mountain in Georgia to Mt. Katahdin in Maine. Simple, three-sided shelters are spaced about a day's hike apart. When the National Trails Act was enacted in 1968, the Appalachian Trail became the first designated National Scenic Trail. The National Park Service has oversight responsibility, but has delegated management to the Appalachian Trail Conference and its member clubs, such as MCM, to maintain the footpath. MCM has been a proud AT maintainer club since it helped complete the Trail in the 1930s. Currently, MCM maintains the northernmost 10 miles of the AT in Maryland and 32 more miles in two sections of Pennsylvania, as far north as the Susquehanna.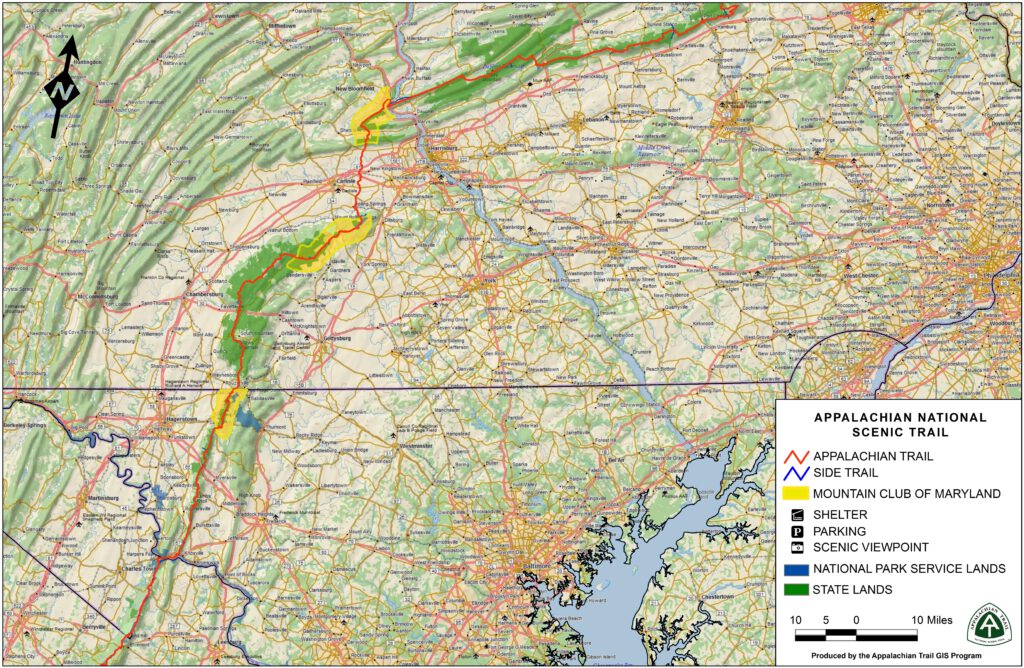 MCM also monitors the land corridor through which the AT passes to prevent encroachment by activities such as development, timber harvesting, and trash dumping. MCM periodically patrols the boundaries of its sections, training volunteers in needed skills such as map reading and compass navigation.
Trail and Shelter Work Trips
Join us for regular trips to improve the footpath, repair a privy, support a certified sawyer, or help maneuver large stones to traverse a wide stream. Dates and times will be included in the trip schedule or listed on our activity calendar. Notices will also be sent via the MCM listserv. Note: there will be a limited number of volunteers on some work trips, so be sure to sign-up early!
Some trips are designed to work on the Trail. Some trips are to work on our shelters and privies.
Contact Us for More Information
For more information about the 30 affiliated A.T. maintaining clubs, click here.
For a list of the sections of the trail maintained by the 30 affiliated A.T. maintaining clubs, click here.
To view informational guidance, forms, and training links for MCM's A.T. volunteers, click here.
If you have questions about our Appalachian Trail work, contact us: