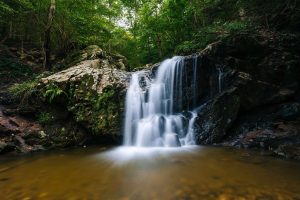 Miles Fund Grants
Lester Miles, long-time member of the Mountain Club of Maryland, served as treasurer, membership chair and hike leader along with other volunteer leadership duties for the Club.
MCM received a bequest donation from his estate in 2002 and created the Miles Fund Grant program. The Club awards grants to non-profit organizations for projects that support the founding goals of the Mountain Club of Maryland. Funds from the Miles Fund are not to be used for operating expenses of organizations requesting grants.
Miles Fund Grant Requirements
Requests for funds should be compatible with the MCM goals:
Provide our members and guests the opportunity to enjoy and become educated about nature through hiking.
Build and maintain trails and shelters for public use.
Aid in the conservation of wild lands and wildlife, and to protect places of natural beauty.
MCM has received grant requests from a variety of Maryland organizations, including Boy Scout troops, trail conservation groups, several conservancy groups, state and county parks, and environmental centers.
The guidelines and the application form are linked below. Requests are reviewed by our Fund administrator and submitted for approval by the Mountain Club of Maryland Council (officers and board members). If a grant is awarded, there is an expectation that a report be submitted to MCM once the project is completed.
Click here to view the Miles Fund guidelines.
Click here to download a Word version of the Miles Fund grant application form. Click here to download the application as a fillable PDF form.
Inquiries may be directed to Miles.Fund.Administrator@mcomd.org.