By Jim Koury
By On Saturday, January 16, thirteen of us did the annual winter Tri-State hike (West Virginia, Maryland, Virginia). The hike is listed as Hard/Strenuous and earns that designation by being 13 1/2 miles long, with 2,000+ feet of elevation gain and countless sections of rocky terrain. Looking at the photos from the hike, you can see why I make it a regular winter offering: there are jaw-dropping vistas all along the hike. The upside of doing this hike in the winter is that there are no leaves to block the views; the downside is that the weather can be cold and/or treacherous. This year, we had no ice or snow but the temperature was below freezing all day. In past years, we've had frozen hikes where micros spikes were mandatory.
I offer a (slightly easier) version of this hike each spring/summer. The winter version includes the steep, continuous 1,000 foot ascent to the top of Maryland Heights. That climb can be a bit much in the summer heat, but in the winter it's bracing and refreshing. (Still, we always stop and regroup when we reach the summit!) There's much signage along the ascent and descent. Two favorites: 1) the sign about 2/3 of the way up the 1,000 foot ascent that indicates where President Lincoln turned around when he was walking up to visit the Union troops during the Civil War, and 2) the sign at the top of Maryland Heights that tells the story of the 9,700 pound cannon that was hauled up the mountainside 1,200 feet by 200-500 soldiers!
It should be noted that the Harpers Ferry area can be hiked by individuals without being overly strenuous. The Visitors Center provides free maps and information (and a shuttle, I believe). Historic Harpers Ferry can be a very leisurely outing and, with map in hand, one can hike as much or as little of Maryland heights as desired. A separate map would be necessary to do the Loudoun Heights, VA, part of the hike that we did.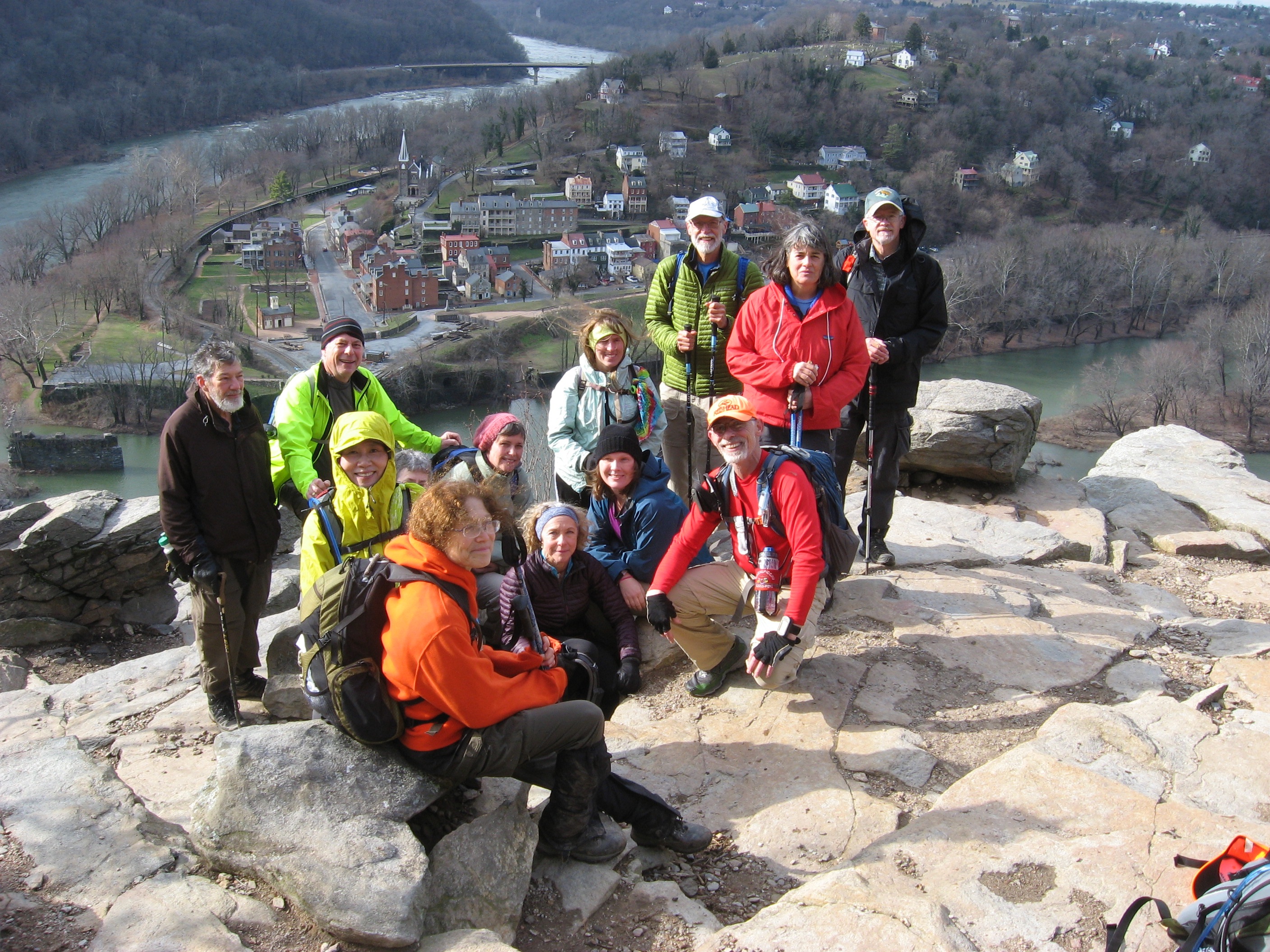 OVERLOOKING HARPERS FERRY, WV, FROM MARYLAND HEIGHTS. L TO R: BOB GOREN, LARRY SCHOEN, LILI LU, SHARON KOURY (HIDDEN), JODY BLATT, BOBBIE CLARK (GUEST), KATHY RULAND, JENNY BOWSER, KIM CONSIDINE, BARRY STOLL, JIM KOURY (LEADER), CARYN JOACHIM, BILL SAUNDERS (CLUB PRESIDENT)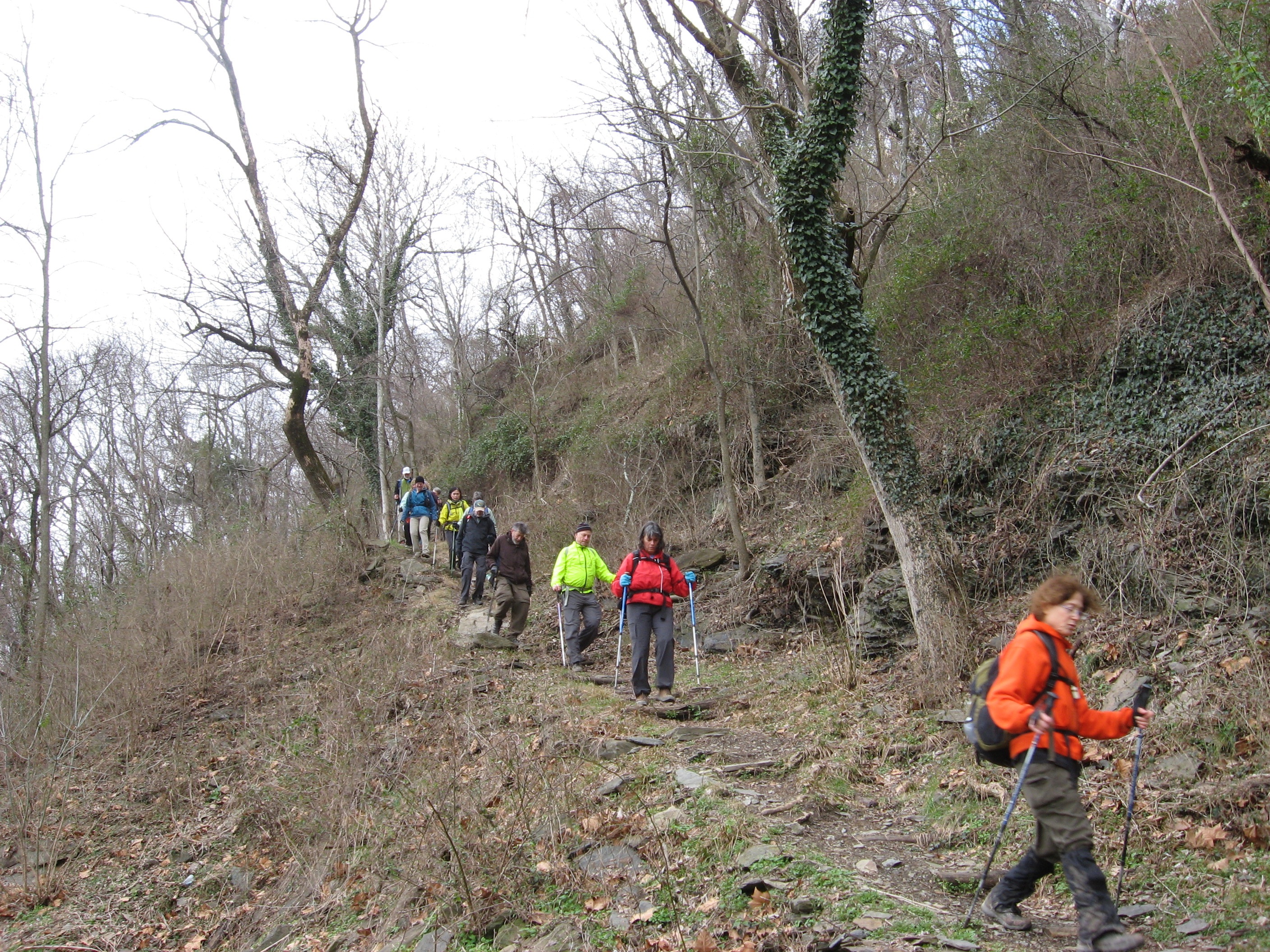 ONE OF MANY DESCENTS/ASCENTS ALONG THE WAY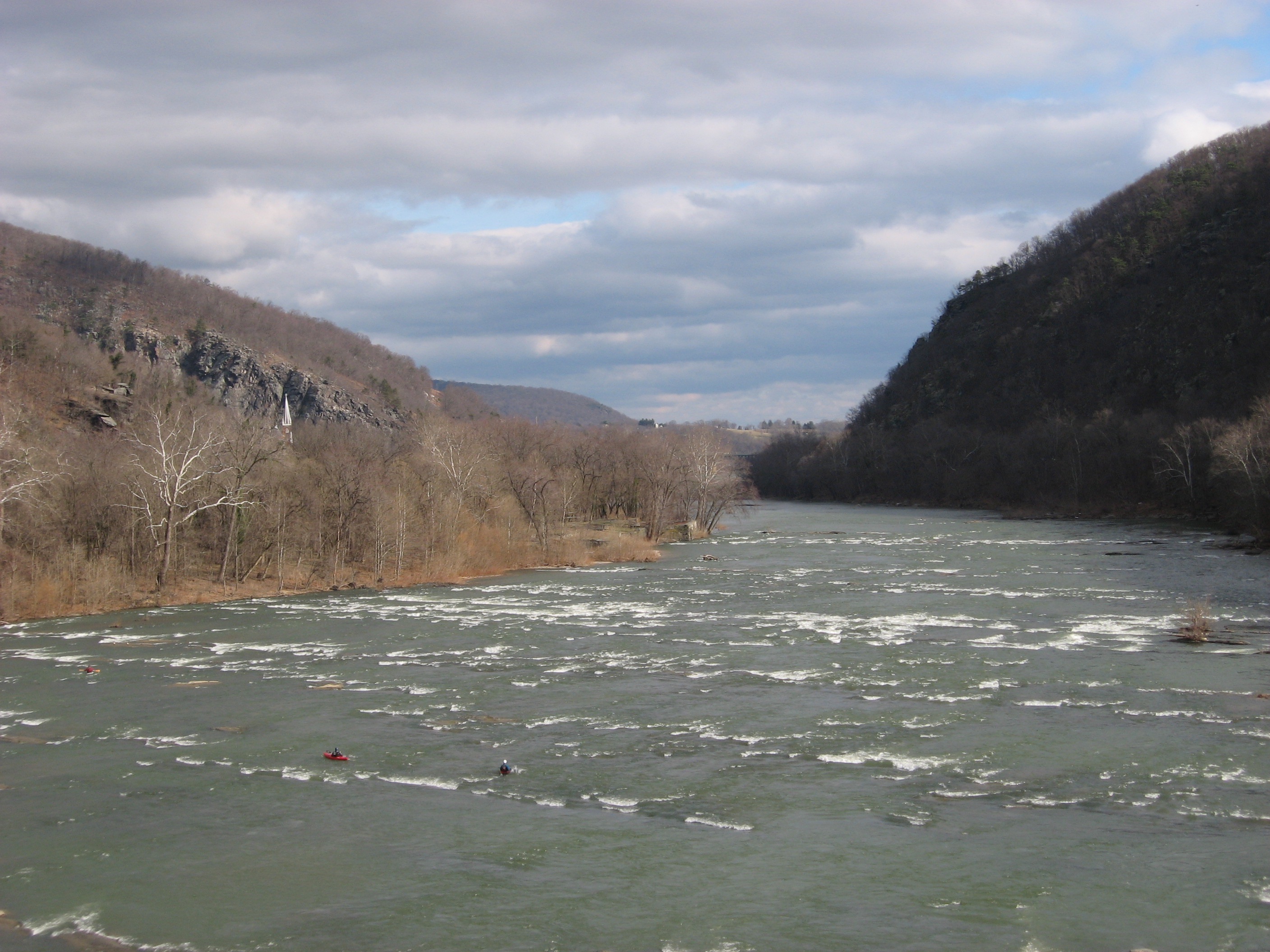 ONE OF MANY PIECES OF EYE CANDY TO BE FOUND IN THE HARPERS FERRY AREA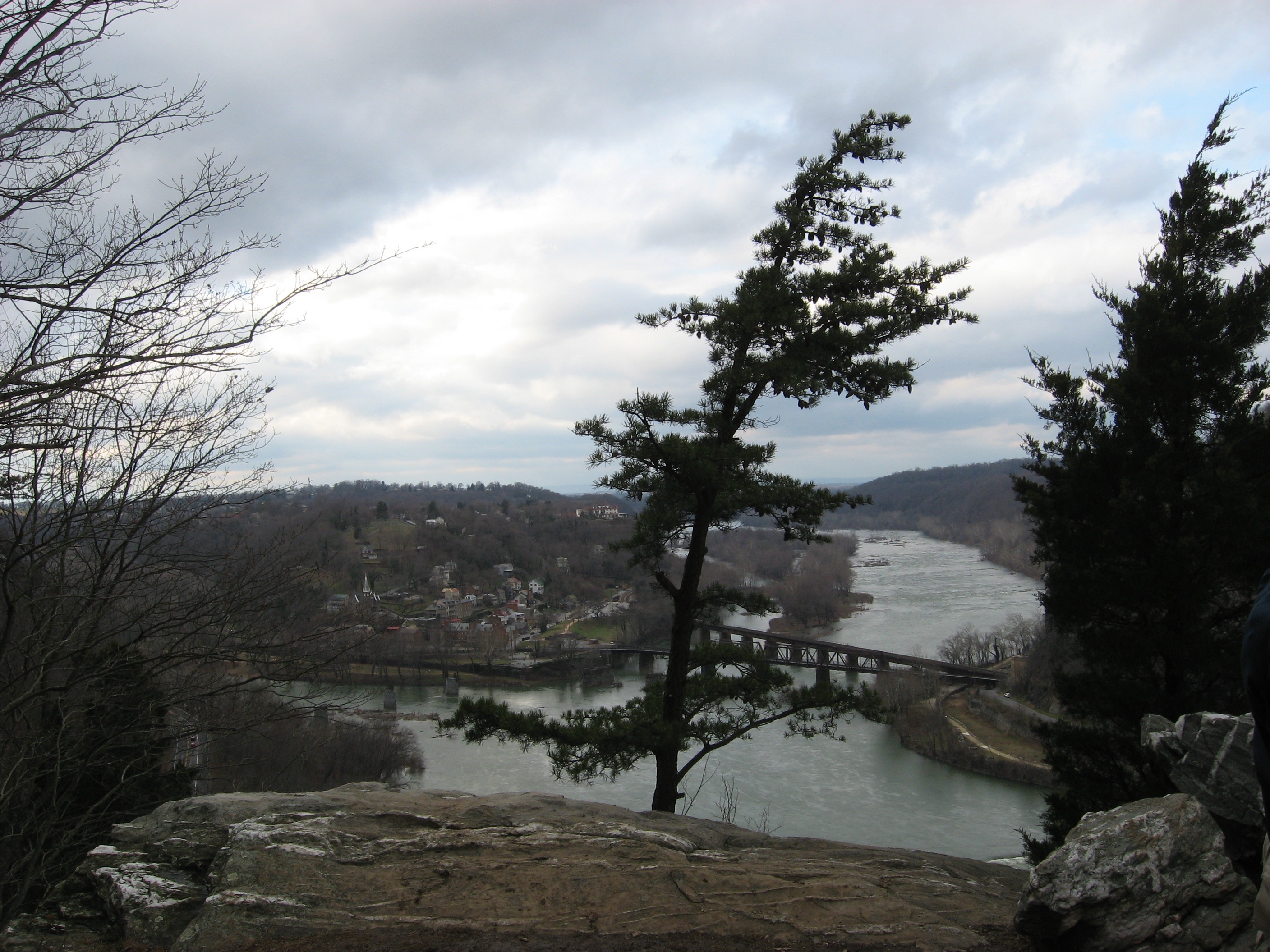 ON LOUDOUN HEIGHTS, VA, OVERLOOKING THE CONFLUENCE OF THE SHENANDOAH AND POTOMAC RIVERS