On Wednesday, March 15, 2023, MCM hikers trekked from the Carderock Recreation Area to Great Falls and back, a total of 13 miles. In the past, Marge Guinard used to lead a Wednesday hard hike at this location, but MCM has not hiked here as a group for several years, so I decided to resurrect this hike. The prediction of strong winds deterred a few hikers, but we had a solid turnout of 16 hikers and the winds turned out to be less problematic than expected. Starting at Carderock, we hiked south on the C&O Canal to the beginning of the Billy Goat C Trail, then hiked north along the Potomac River. Along this trail section we were treated to the sight of bluebells and snow drops already blooming, plus we spotted bluebirds, ducks and heard the call of a screech owl. Once the C Trail ended at the C&O Canal, we hiked north on the towpath or several miles, with a great look at a blue heron, and we stopped to view the beaver dam on the canal. Then we crossed to the east side of the canal and hiked through the forest on the Woodland, Goldmine and Overlook Trails. Larry Schoen took this photo of the group at one of the overlooks.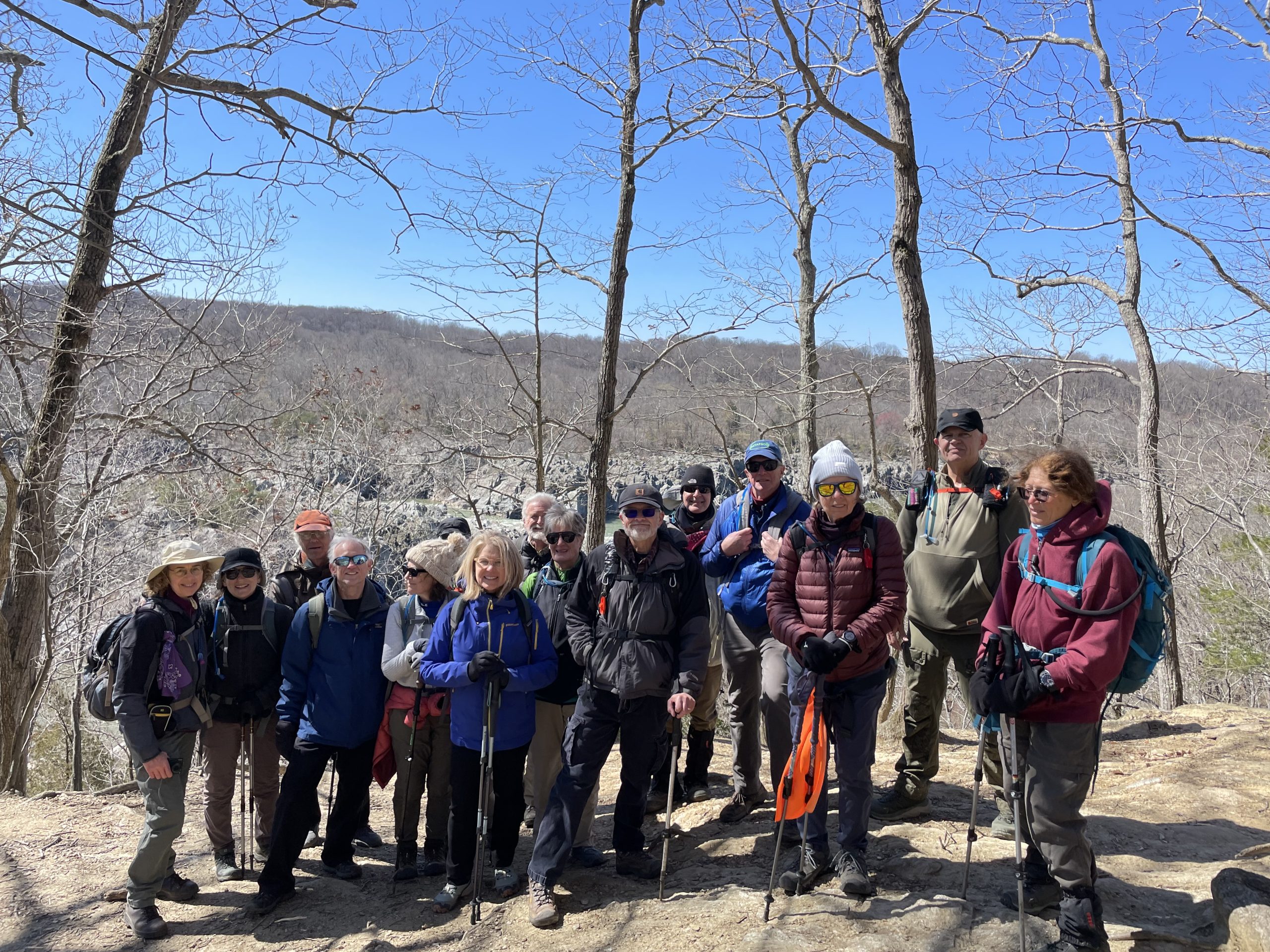 Because the trees have no leaves in the early spring, we had several fine views of the river south of Great Falls from the Overlook Trail, then we descended to the Great Falls National Park area. We visited the Aqueduct Overlook and then hiked the boardwalk to Olmstead Island for a close-up view of Great Falls.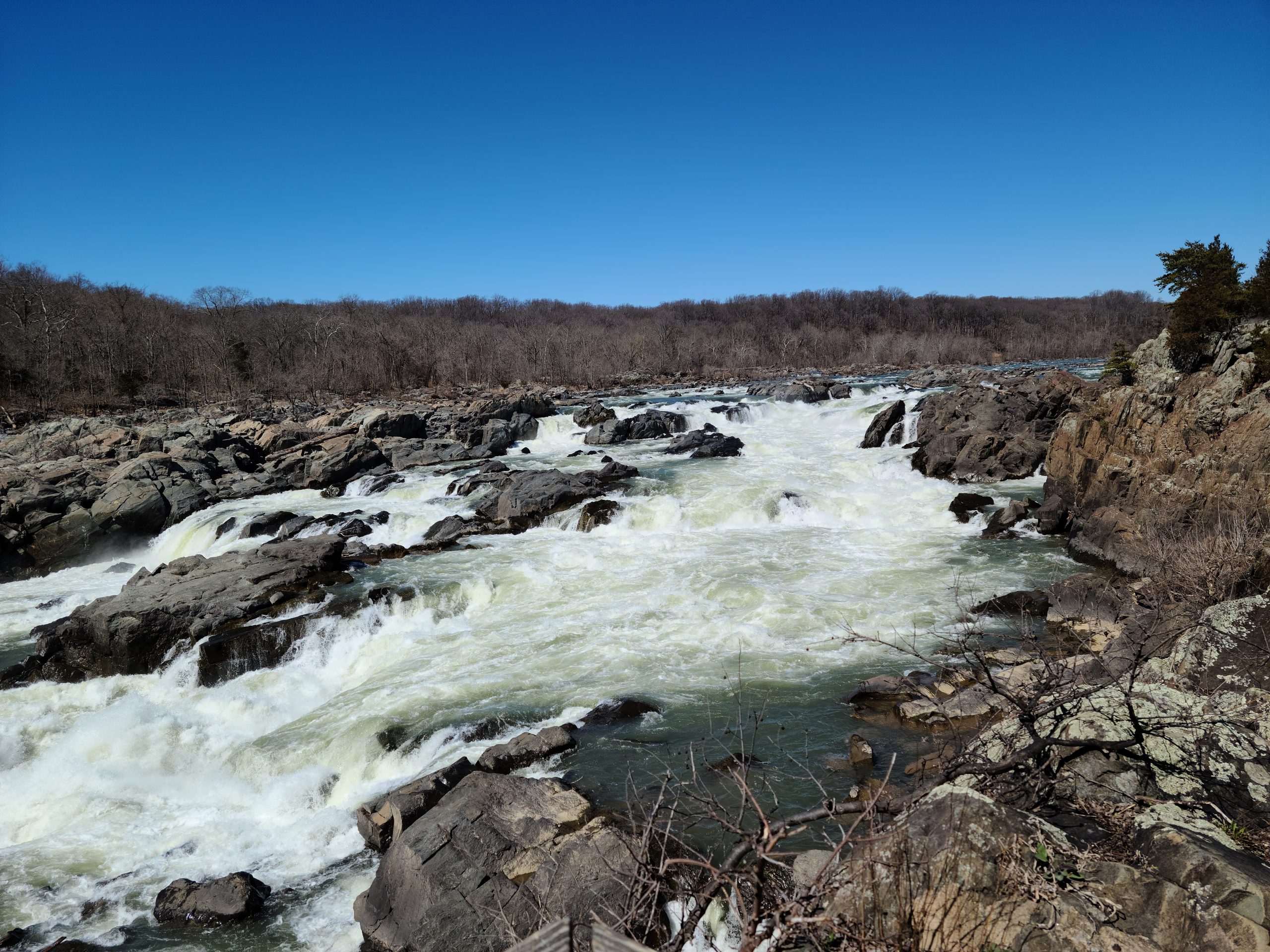 Then we continued to hike south along the canal to the Billy Goat A Trail. A few of our hikers returned directly to Carderock on the C&O Canal, but most hikers did the 2-mile rock scramble before returning to the Canal and hiking back to our starting point. Despite the brisk wind, this was a very enjoyable hike locale with many great views as well as the challenge of Billy Goat A. I'll try to offer this hike on an annual basis in the future.